By e-mail:
c.canaparo@sllc.bbk.ac.uk
Or alternatively:
contact@canaparo.org

By post:
Department of Iberian and Latin American Studies
Birkbeck College
University of London
43 Gordon Square
London WC1H 0PD
United Kingdom

Related Contexts
A Wide and Open Perspective
Our perspective is to nurture the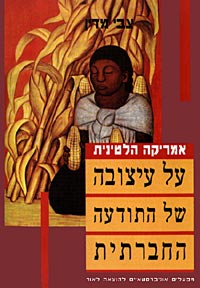 creative spirit behind innovative ideas and interesting projects, wether academic or not. The originality and the development of new thought and ways of functioning in conjunction with social and scientific changes are our main concerns. We are interested not only in the epistemological issues of a particular project but also in its practical dimensions. The convergence of these concerns is the best resumé of our intellectual approach.
Photo: ilustración libresca de carácter indígena realizada en hebreo. En la ilustración puede leerse: 'Latin America. Sobre la conformación de la conciencia social'.